Aleksi started working at Adecco in Finland in January 2019 as Candidate Attraction Coordinator. His team was responsible for helping all the branches across Finland to find candidates for positions that were difficult to fill.
While working in that position he was asked if he could go and help a Branch Manager in Hyvinkää because she was working alone, and she needed some help for the summer. Aleksi said yes and this opportunity led to him getting a permanent position as HR Consultant and eventually Senior HR Consultant.
In December 2021 he applied for a role at Adecco Group Nordic HR as HR Data Analyst and Project Coordinator. Needless to say, he got the role.
Aleksi has a bachelor's degree in Business Administration and Management from Tampere University of Applied Sciences. He has also studied at the Korea University in Seoul where he did courses in Human Resources, Marketing and Management Information Systems and Project Management.
What does a typical day in your work life look like?
There is no typical day, all the days are a bit different depending on what is the most urgent thing. However, everything I do is connected to internal HR for our colleagues in the Nordics.
I have some tasks in Finland that I do, for example I create job certificates for colleagues who have left and I have meetings with the healthcare provider and other operational tasks in HR. Then I do a lot of reporting for the Nordics on our headcount, retention and turnover, and I am involved in several HR projects both global and local which I help implement in our business.
What makes your work interesting?
Firstly, I get to meet a lot of different people across the Adecco Group, both all the colleagues in Finland, as well as all the people in the Nordics. And of course, I have had the chance to work with some colleagues who live and work outside of the Nordics too. In the Adecco Group you get to meet a lot of people and work on interesting projects.
You also get a completely different view of the company when you are working in the background instead of when you are working in the front office.
Give one important fact about your career
I would say that it is networking. I know, it is a bit cliché, you know everyone is talking about networking and the importance of it. Though I can honestly say that I would not be sitting in this position if I did not start networking a long time ago, before I even knew about this position.
Describe our company culture in three words
Flexible. At least what I have experienced in my career. I have always had a lot of flexibility in the things that I do and how I do them.
I would also say that we are future oriented. A lot of the things that I see and what I do work with are about improving the future in one way or another.
Possibilities. There are a lot of possibilities and opportunities for everyone here. I see how my colleagues that I have been working with in Adecco have progressed in their careers.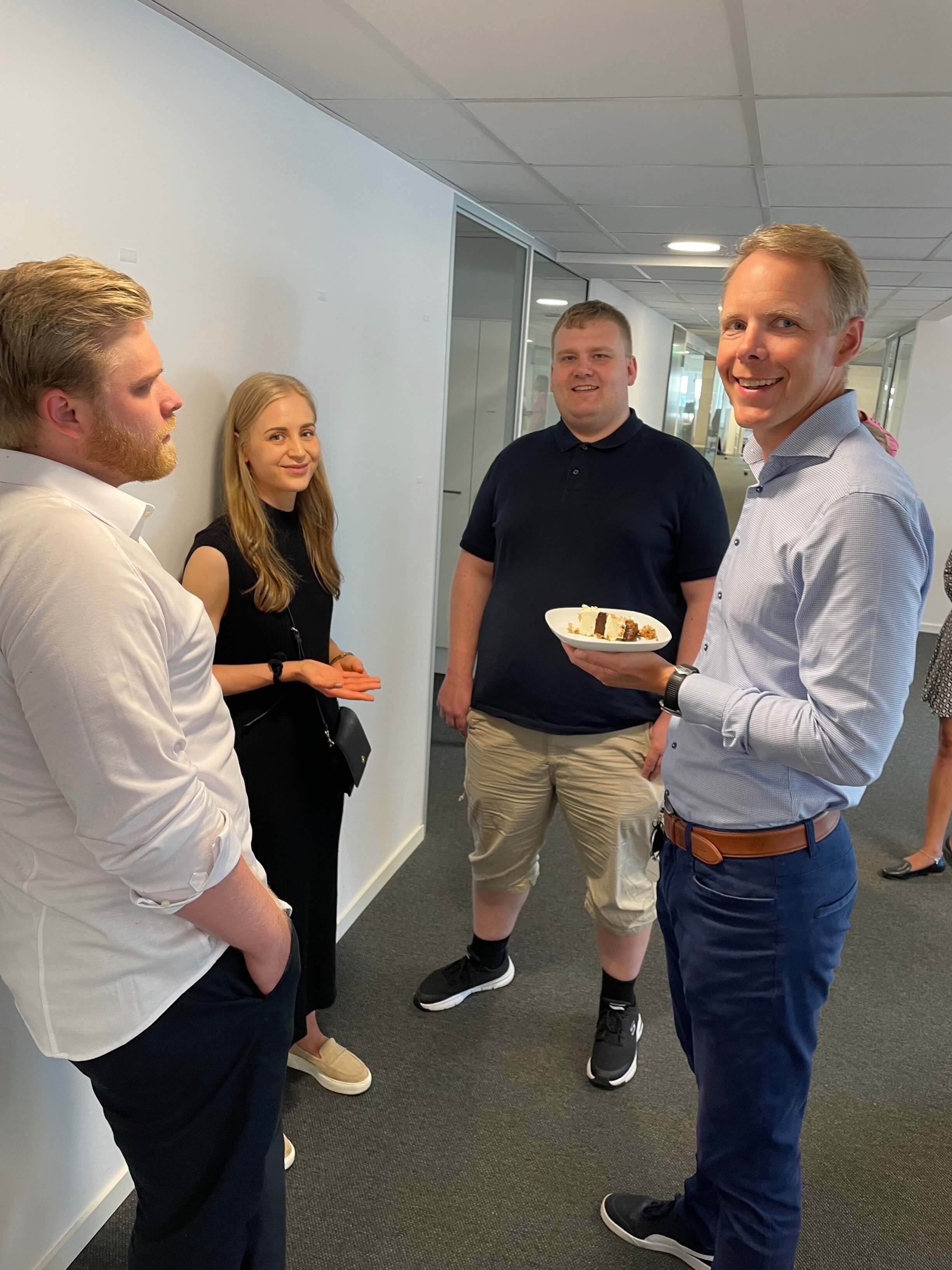 What one advice would you give your younger self when starting your career?
I would say to have more courage in the things that you do. Because that has always been an issue in my life. I have had low confidence, which is now getting better all the time, but when I was a lot younger my confidence was not that good. Which resulted in that I did not necessarily have all the courage to do all the things that I wanted to do back then.
Why should somebody come and work for TAG?
Because there are a lot of opportunities in this company. You don't have to be a HR professional to come and work for TAG. Of course, knowing HR is an advantage but for example, if you work in finance or as a project coordinator you can do a lot of interesting things at TAG without having prior experience from HR.
And the people that I work with are very nice and friendly, it is easy to get along with people here. The company is also a good place to educate yourself further while working here.