VIEW JOBS
Who We Are
We are a united team of 30,000+ colleagues with a collective spirit working in over 60 countries globally. Within our Technology Center you'll have the opportunity to grow across a variety of interesting jobs and careers and work for our extensive portfolio of global brands. These global brands are transforming the way people will work in the future, and we welcome you to join us in our mission to make the future work for everyone.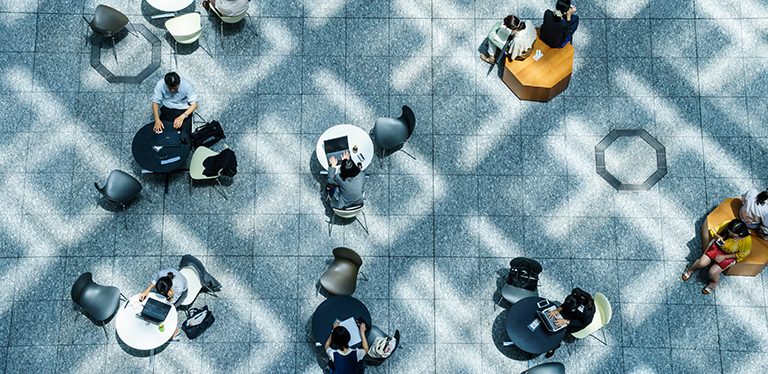 Building the Future of Work at our Tech Hub
The Adecco Technology Center was established in 2019 to help us make the future work through digital transformation and accelerating innovation.
At the Technology Center in Berlin, our Product, Data & AI, and IT organisations come together to drive the transformation and innovation of The Adecco Group. Our focus has been on building and delivering products that drive customer experience to all the people we serve. We build to to solve the real-world challenges we face within the recruitment and talent solutions industry.
Working at the Adecco Technology Center
The Adecco Technology Center is in a newly built location in the tech hub of Berlin in Friedrichshain – we are walking distance to the East Side gallery and the site of the infamous Berlin Wall.
Our Scope
From the Technology Center, we orchestrate the design, development, and adoption of end-to-end digital solutions that the Adecco Group brand portfolio offers to both candidates and clients. We are responsible to both develop and scale these products across countries and business groups.
Every day we connect and engage with multiple stakeholders inside and outside our organisation: our corporate clients, the candidates we engage with, and our internal colleagues. These conversations allow us to understand the needs of our business and we work collectively to create innovative digital solutions.
Our Team
The Adecco Technology Center is home to a diverse team of 100 colleagues from over 37 nationalities. Diversity and inclusion are advantages we embrace, rather than a box we tick. We want to solidify a culture of belonging and trust, where everyone participates and where we can directly learn from one another's experiences and grow stronger together.
The team is comprised of product & success managers, data scientists, engineers, system architects and IT operations employees. We work with some of the best tech talent and the most innovative thinkers who are helping us lead change. The Technology Center fosters an entrepreneurial spirit, and this enables our team to create innovative solutions in a dynamic and agile environment. Meet the team and learn more about how they are making the future work for everyone.
The Way We Work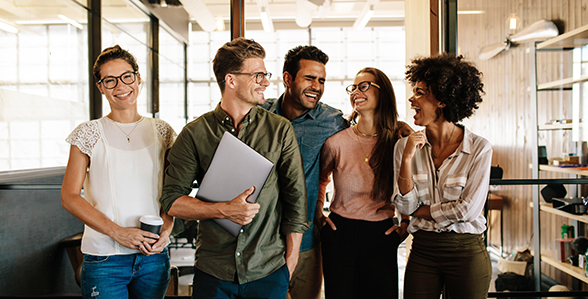 We are a cross functional team, working in an agile way. We're enabling people to discover their own ways of working in the office and remotely - so they can decide how to deliver their best.
A consistent, user centric design is our ticket to engage key audiences and this way of working is deeply connected to the extensive user research that guides us.
We build our products with a people first approach; our products are built for you and by you. Our aim is to understand individual needs, define requirements and include all voices in our products. We also adopt a growth mindset. We develop in 2-3-week sprints, which means we work efficiently to continuously incorporate feedback.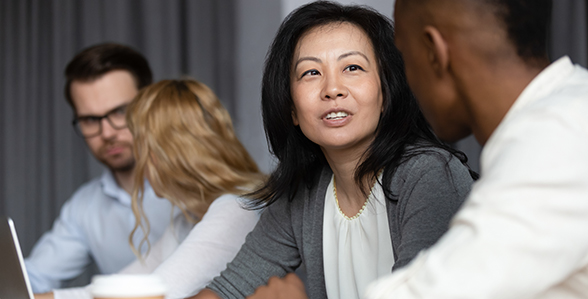 Success Management is an important aspect of the way we work. It keeps us close to our clients and candidates so we can ensure we are delivering the best possible products and experiences that meet their evolving needs.
We work as a collective spirit. We are continuously working towards our vision to provide the best possible digital experience to all our stakeholders and to build and shape intelligent products used across the globe.
Join us at the Adecco Technology Center
The world of work is constantly changing, and as a leading talent solutions advisory company, we are driven by a powerful purpose – making the future work for everyone.
Putting people first, pioneering with a collective spirit and always advancing with a growth mindset -that's what we stand for at the Adecco Group.
Do you have what it takes to drive innovation daily and help us create digital solutions?
Join our dynamic team and help us lead the Future of Work!
Why join our team? We listen to you, and we build products and solutions that solve real-world business problems
We offer the most efficient recruitment process while putting people at the heart of everything we do
We skill, develop, and hire talent in more than 60 countries globally, enabling organisations to embrace the future of work