Suvi has been working at Adecco in Finland since November 2010. She started as a Staffing Consultant and throughout her career with Adecco she has worked primarily with recruitment. Active client cooperation and sales has always been a natural part of her work as well.
She has also had the opportunity to step in as interim Branch Manager, take part in a Nordic exchange –program and in June 2022 she transferred into the Assessment –team as Senior Assessment Consultant.
Suvi studied International Business and graduated with a Batchelor in Business Administration.
What does a typical day in your work life look like?
During a typical week I have discussions with clients about assessments and I'm in contact with the candidates, interviewing them, writing the assessment reports and going through them with the client companies. There are naturally meetings and cooperation with my colleagues in Finland and at the moment there are additional trainings ongoing related to assessments and team coaching methodologies
What makes your work interesting?
Things are always changing and something new is coming up all the time. There are so many options and so much you can do! My newest role has involved a lot of new things to learn, which I find very interesting. Also, even if the assessment process has a certain clear structure, the encounters and discussions and cases are different every time. I get to meet so many new people every week.
In addition, you learn so much from working here. For example, compared to working in HR or doing recruitments for one single company, you will have several different client companies from several different areas of business. I have, for example, cooperation with industrial companies, IT companies, marketing or sales related companies, all sorts of companies. Small or big, local or international. I think this is the sugar coating on the cake, that even if your main responsibilities stay the same, each case is so different, and you learn so much from each case.
Give one important fact about your career
After my studies I didn't know what I wanted to work with. During the first years I sort of drifted in working life and it was only when I started working for Adecco 12 years ago that I finally knew what I wanted to do. I realized that I had found my place and I still think that I'm doing exactly what I'm supposed to do in my working life. I really enjoy what I do and hope to continue at least another 12 years within assessments and recruitments and anything else related.
Describe our company culture in three words
Cooperative, demanding and inspiring.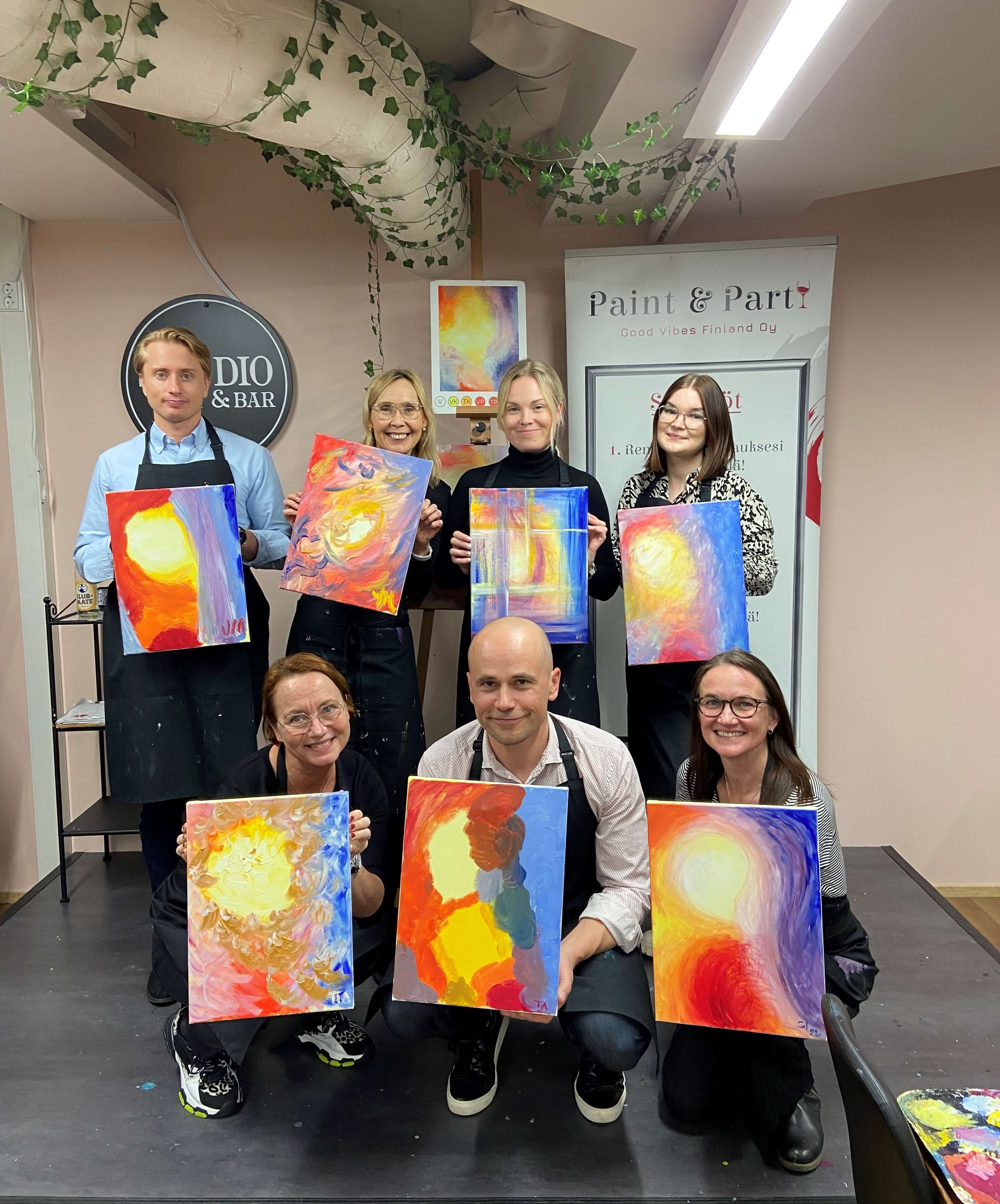 What one advice would you give your younger self when starting your career?
I would say trust yourself and don't worry TOO much! Be courageous; you can learn plenty of new skills when you put your heart and mind into what you do!
Why should somebody come and work for TAG?
People at TAG are great and you are never left alone. Things are not always easy and sometimes it has been really hard, it has been a lot of work and complicated cases, but if you ask for support there are always colleagues that will help you.
You can learn a lot and there are new options and space to grow and deepen your professional skills. There are plenty of different things to do. You can start with something and based on what you have been interested in and what you want to do, Adecco will give you the opportunity to move from one thing to another. People who want to will most probably at some point get new opportunities.
Another reason for someone to come and work for TAG is that it is an international company. Even if we operate locally in Finland with Finnish customers, Finnish candidates and in Finnish language it is still an international company. It is a big organization in the background, and we get a lot from them, and I like the international aspect. Again, if you want to do anything on an international level, with Adecco colleagues from other countries, there is an opportunity for that.