Behrooz started working at The Adecco Group in 2016 in Tromsø, north of Norway. He started his career as a combined consultant, both as an HR Consultant and Sales Consultant in the field of construction. Right now he is the internal Nordic Recruitment Team Lead for The Adecco Group.

Behrooz has a bachelor's degree in Creativity, Innovation and Business Development and a master's degree in International Human Resources and Management. From Royal Docks Business School – University of East London.
What does a typical day in your work life look like?
A typical day is divided into three parts.

One is talking with our hiring managers internally to understand how things are going and what hiring needs they foresee coming up in the future.

Two is talking with a lot of different candidates both externally and internally. The external candidates we try to talk with are passive candidates, this helps us build up relationships with them for future career opportunities in our organization and be a little bit more proactive with our hiring.

And the third one is team leadership. I'm the Nordic leader for the internal recruitment team. Therefore, my day also consists of supporting and developing the team members which I have in the Nordic countries (Norway, Finland and Sweden). That's a typical day, and it could be that sometimes I spend a lot more time on one part than another, it really depends on the needs of my team and the business.
What makes your work interesting?
What doesn't make it interesting! I get do the thing I love, which is recruitment. I'm also an operational leader, this means that besides supporting my team with the recruitment processes they have ongoing, I also recruit actively for some senior Nordic positions, myself. One example is the role of Head of Transformation Nordics which I've just interviewed a few candidates for.
Furthermore, I get to develop the best recruitment team here in the Nordics. That's the most important thing for me to develop my team members and with the help of them, develop the recruitment processes and the services that we deliver to our internal hiring managers.
Give one important fact about your career
I got two. One, I was the Win4Youth ambassador in 2018 in Norway. This is a global internal wellbeing initiative at the Adecco Group (TAG). These ambassadors form a core part of the journey to create a culture of wellbeing within the Adecco Group by promoting participation and engagement in wellbeing programmes, services, and events. It is a responsibility you have for 2 years, which each ambassador takes on, on top of their day-to-day work responsibilities. That was really fun and a good development opportunity because it gave me the chance to develop skills outside of work.
And the second fact is that I've gone from being a senior consultant working in the Adecco front-office with our clients on our external recruitment projects, to moving internal into leading our internal recruitment team at the Adecco Group. Now I am servicing our own hiring managers and our internal organization instead of our external clients.
Describe our company culture in three words
Informal, people driven and passionate.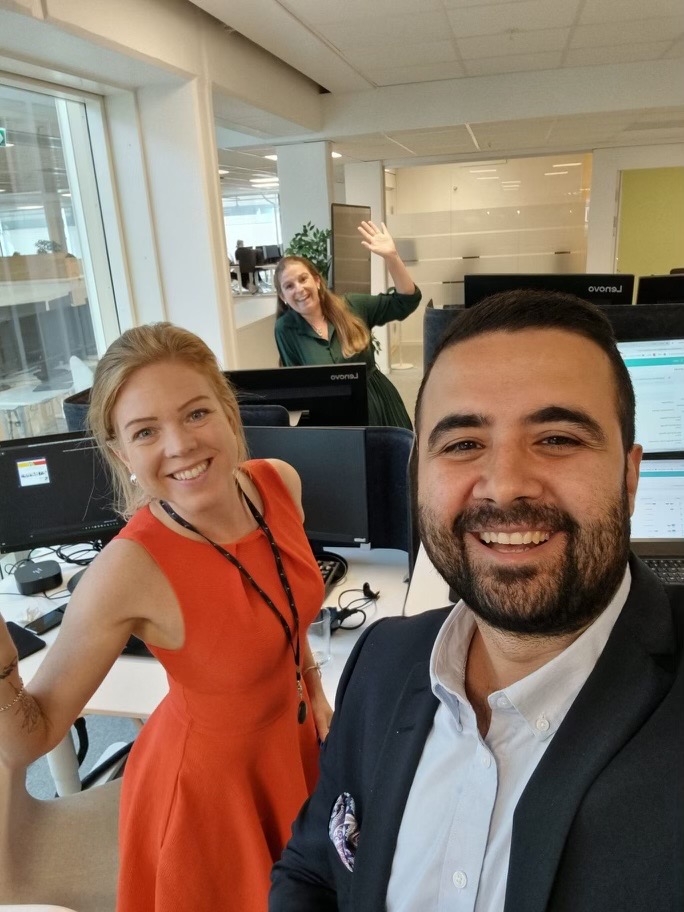 What one advice would you give your younger self when starting your career?
The advice I would give is twofold. One, don't be so impatient. Don't try to learn everything at the same time. Second just take the advice that you are given without spending too much time trying to figure things out. Just go out to the clients and talk with them. And then deliver what they want. Adecco will give you the freedom to do that.
Why should somebody come and work for TAG?
Because of the three words I mentioned about our work culture. You could choose our competitors. You can choose any company that you like in the world, but I think the culture is the most important. At TAG you will get a good social environment where people care about each other, give support and try to develop and push each other forward. Also, the people that work here are passionate about their jobs. We have great people working for us.