Marit started working at Adecco in 2009. When she started, she was recruiting health personnel from the Nordics, mainly from Sweden to work in Norway through Adecco.
She has been working as a HR Consultant both in Adecco's health division as well as in the finance and office division. Her focus has been on finding and recruiting processionals within the health and finance division. After that she worked with permanent recruitment as an Advisor to Adecco's clients.
Marit has a 2-year education from The Norwegian School of Information Technology in IT, which she graduated from in 2000.
What does a typical day in your work life look like?
Today I have two different roles. I am the Head of the Business Support Professionals department. This department recruits on behalf of our operational teams in Oslo, Lillestrøm, Trondheim, Stavanger and Bergen as well as our national department focusing on the health industry. We are also responsible for approving timesheets, travels costs for our employees, and registering for absence in addition to employer branding for Adecco Professionals. My second role is as subject specialist for our division. Among other things, I focus on training new employees, development of recruitment templates, advertisements, and quality in the division, as well as internal and external audits.
My days are quite different, no two days are alike. I think that is one of the main reasons why I have stayed at Adecco for so many years. For example, earlier today I have been arranging flights, airport busses and hotels for a trip that our division will go on next weekend and held a course in Adecco's delivery process for our new employees at Adecco.
What makes your work interesting?
My role is quite flexible, and I have a lot of support from my leader. If I have any new ideas I am allowed to try them out. Adecco Professionals is located in different cities, so during a week I get to work with our colleagues across the country. We share experiences and learn from each other.
One other thing that makes my work interesting is that I get to do training for new employees. For me it is very important that we are proud that we are professional recruiters and that the job we do is very important. Quality for me is super important in all our processes, so I hope I can make my colleagues interested in the subject of recruiting so that we do a great job in all our processes.
Give one important fact about your career
It is to take all the opportunities that arise and to not be afraid to say yes! But it is also to do things you want to do and not to be afraid to come up with suggestions.
Describe our company culture in three words
Fantastic colleagues, openness and adaptable.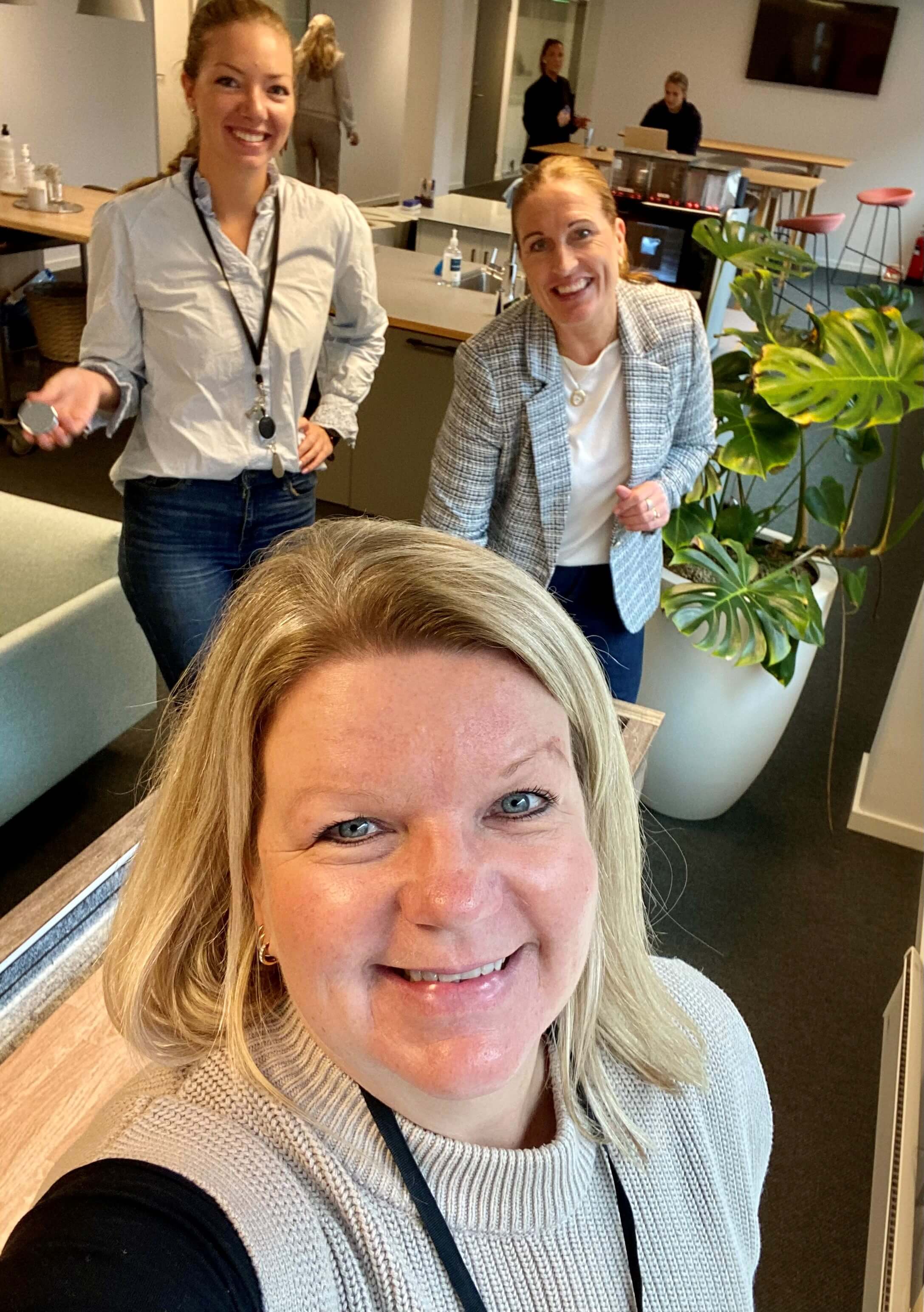 What one advice would you give your younger self when starting your career?
I think it is important to step outside of your comfort zone and "get a bit of pulse" doing things that you are not so comfortable with, it will give you energy and has at least made me more confident in myself. Just keep saying yes to new things and don't overthink it.
Why should somebody come and work for TAG?
During the 13 years I've worked here I have to say that Adecco Group is very inclusive and has a supportive working environment. Even if you have your own responsibilities, you are never alone. Something new is constantly happening and I think we are very good at adapting ourselves to all the transformation that we have been through.
We also have great colleagues. If you ask for help, everyone is going to help you. I work with the nicest colleagues who also make the working day a lot of fun. When the pace at work gets busy, it is a mega bonus that you have the best colleagues around you.