Arda started as a consultant with Adecco in 2013. He was working with events as a part-time employee during his studies. He did this for 2 years and after graduation, his former Consultant Manager from Adecco wanted him to work full-time as an internal Recruiter. Arda finished his studies at Stockholm University in 2015 with a bachelor's in Behavioral Science and he has been working with recruitment since then.
During his time at Adecco, he has also had roles within talent attraction and project management. Since 2022 he's responsible for a team named Adecco Career Center in Sweden who supports local branches in their recruitment processes. This is his fourth role within the company.
What does a typical day in your work life look like?
Strategical and operational meetings with different stakeholders within the company where we plan the current and futural processes.
Also, as a Business Application Owner, I daily support colleagues with our recruitment system which applies for all brands. This includes support with recruitment insights as well as e-learning for our recruiter's assessment tool through third-part vendor, Assessio.
What makes your work interesting?
People. I get to work with people, but I also get to streamline the recruiters' everyday life by creating new functions, stabilizing a way of working and ensuring that our products support Adecco's recruitment process towards candidates and the client market.
Briefly, what really makes me smile is that people get a job in the end. And I'm happy to be a part of a process that makes it easier and faster, (without forgetting the quality) to get a job as a candidate.
Give one important fact about your career
I would say that the career opportunities are endless. You don't have to work in the same position for years, which of course you can do, but there are different ways of building a career path within the company for a longer period. Both nationally but also internationally. It is about finding the drive and then thinking "this is a challenge for me, let's grab the chance and challenge it". If you look at my last seven-eight years, I've had various positions that have given me the chance to develop both professionally but also personally.
Describe our company culture in three words
I only have one word which I'll elaborate on – HEART. We have our heart at the center in everything we do. Everyone who works here leads with their heart, which is amazing. We help people together and we win together, we are always working towards the same goal.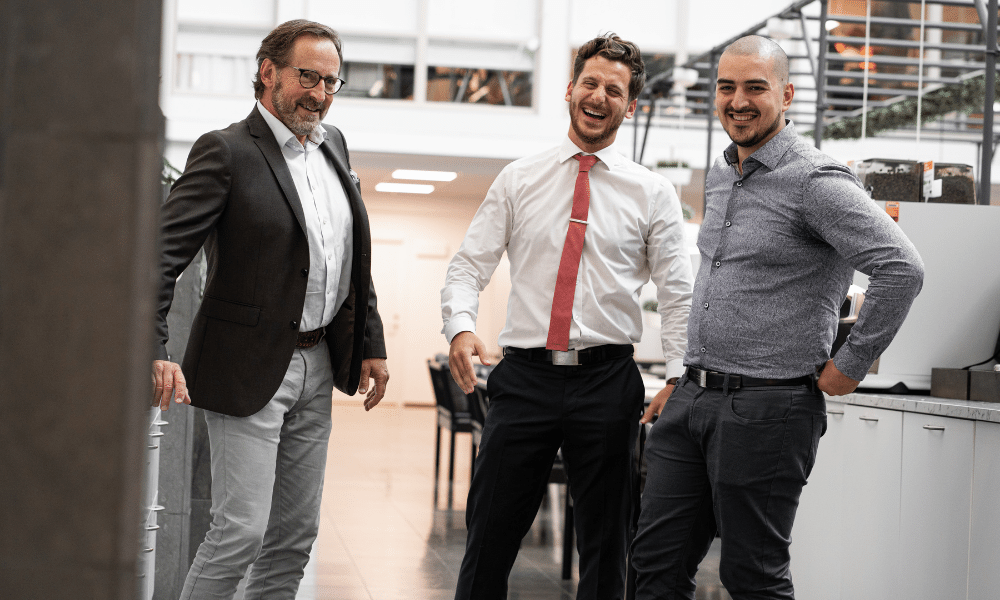 What one advice would you give your younger self when starting your career?
It would probably be to take advantage of the time. Planning is very important. You need to make the most of the time that you are working so that the work is more qualitative rather than quantitative, meaning that not just delivering in volume but ensuring that you deliver the right people. I have always had flexible working hours, when I work, I work but when I stop, I stop so I can move on to my personal life. This allows me to come back much stronger and easier with quality and energy. In short, I would give the advice to take care of myself more through time management.
Why should somebody come and work for TAG?
If you want to work with people who strive for excellence, finding the right person for the right opportunity, then this is the right place. If you are passionate about making it possible for others to find their next step - being a part of creating new chapters for others – then you should choose TAG as your own next chapter. We win together, and we are world leaders in what we do.