Yes, this is the "about us" page. But this is really all about you.
If you're looking for a job, we can help you get in the door at some incredible companies. Need to hire good people? We know thousands. Let us introduce you. No matter where you are, we can help you get where you want to go in your career.
500+ Locations
Stop in to see us. Let's talk about what you're doing now. And what you want to do next.
70,000+ Workers
On any given day, we connect a whole lot of people to job opportunities around the country.
60 Countries
Meet our parents—The Adecco Group—the best staffing and HR solutions experts on the planet.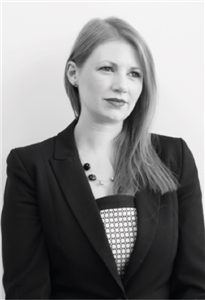 Name Kate Garbett
Employee Title Brand Leader - Office Angels
When I joined Office Angels 13 years ago, it was because the culture is visibly service first. We care about our people – candidates, clients and colleagues – and this ethos has stood us in great stead for over 30 years.
Adecco UK & Ireland London Offices
Adecco UK & Ireland - Millennium Bridge

Millennium Bridge House, 2 Lambeth Hill, London EC4V 4BG

Adecco UK & Ireland - Oxford Street

299 Oxford St, Mayfair, London W1C 2DZ