Who are we
As one of the UK and Ireland's leading staffing agencies, we connect tens of thousands of people to great jobs every single day, across nearly every industry, in both temporary and permanent roles. We're a global organisation with a local feel – because for us, it's all about people. We pride ourselves on teamwork, so as you progress on your Adecco journey, you'll find that help is never far away whether you're based in a branch or onsite at a client.
In Adecco, we work hard to provide our colleagues with an unbelievable support network to help you achieve your goals because we believe having a team that feels valued is what our culture is all about!
We are passionate about helping you to achieve the absolute best in your career with us.
So what are you waiting for?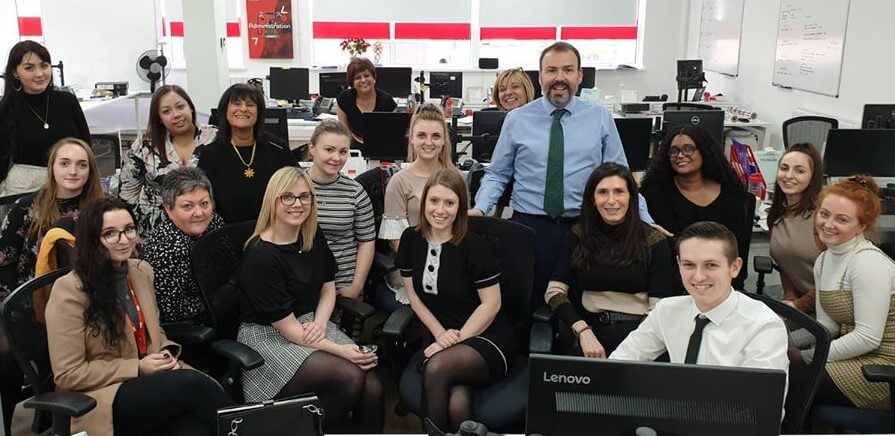 Why Adecco is a great place to work
Here at Adecco, we provide a supportive, exhilarating, opportunity-laden environment for our colleagues and we are passionate about helping you to achieve the absolute best in your career with us.
Here is what our colleagues have to say about why Adecco is a great place to work.
Working in Adecco Corporate for me is special. It goes without saying our work is rewarding, however it's the internal culture of our team that really makes this a great place to work. I truly consider my team to be friends as well as colleagues. We all work together inspiring each other to work towards our shared vision and goals. We truly celebrate success, along with listening and supporting each other during challenging times. The people are the heart of Adecco Corporate and I am very proud to be part of this family.

Michelle Sullivan, Account Director, Adecco Corporate
I have been with Adecco for over 5 years and have been very proud working for this company. Over the years, I have received promotions, rewards, recognition, support and most importantly the job I love! Adecco has the most talented senior leadership team who care about people and provide the tools we need to do our jobs well. The company is also innovative and invests in new technological solutions.

Natalia Merritt, Principal Recruitment Consultant, Dublin

Your Aspirations
Career progression, we know it is at the forefront of every ambitious worker's mind. And we couldn't be happier about it − because we want you to go far with us. We're in the business of building careers and yours is no different. To get there, it's important that you understand what's expected of you in terms of performance, but also what you can do to accelerate your own career.
We follow a clear team structure that supports talent progression so that we can enable you to enjoy a successful career with us and the Adecco Group.
We nurture the growth and development of our colleagues to become the best they can be in whichever role they undertake. Whether you are new to recruitment, or you have joined us with years of experience, we make the time to support you to grow and develop your career.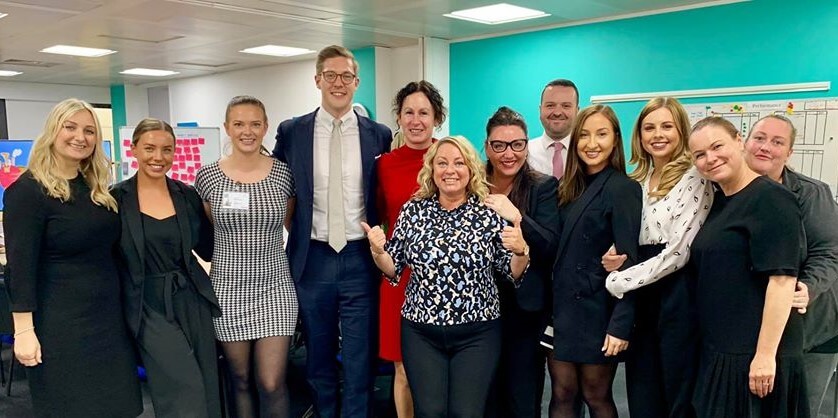 Recognising You
We know that our colleagues do great work and it is important to us that we recognise a job well-done.
We have a host of exciting ways that we recognise and reward our colleagues for their efforts – from Champagne Shouts, to our quarterly awards, and Duvet Days to our Annual Superstars Trip, there is always an opportunity for you to be recognised for the work you do.
We have also introduced a new reward and recognition portal called UP. UP stands for Unlimited Potential – because the opportunity is truly uncapped; the more you perform the more you are rewarded.
The Red Thread
Customer experience is the Red Thread that runs through our business.
We believe that providing our customers with an outstanding experience (be they a candidate, client or colleague) is what ultimately sets us apart from our competition; that's why each and every one of our colleagues is trained on our Red Thread service principles. And don't worry, you'll be rewarded for your efforts; we promise.
Our Benefits
What matters most to us is being a business centred around people. Which is why our colleagues are equally as important as our candidates and clients. Whether that means encouraging your active involvement in our charity programmes, offering the opportunity to travel, pushing you to reach your goals or providing the training you need to excel, we're in it for the long run. Are you?