Who are we
Badenoch + Clark is a global professional recruitment and executive search business within the Adecco Group, a Fortune 500 company. We've been pushing boundaries since we opened our doors in 1980 and we're proud to challenge conformity to deliver better futures for all our customers. With our unrivalled access to people, tools and opportunities due to the strength and collaborative nature of our business, we deliver some of the most exciting recruitment projects in the UK&I.
We work across a spectrum of customers ranging from some of the biggest global brands to some inspirational charities and government organisations. In a market that's changing profoundly around us every day, we see a chance to question how things are done.
Why B+C is a great place to work
At Badenoch + Clark, we are passionate about creating a culture which empowers our people to be best in class. Having consistently placed in The World's Best Workplaces, we are proud of our global brand and we endeavour to demonstrate integrity in all that we do, creating lasting relationships and celebrating success along the way.
Gemma, Business Manager, Local Government
Describe your B+C career journey

I started as a candidate consultant as my manager saw this as the best option to learn the ins and outs of recruitment as well as the discipline I was recruiting to, which at that time was accountancy & finance within the Public Sector. Within seven months I took on a full 360 consultant role and quickly established my own client base. Since joining I've had five promotions and now play a key role in leading our executive strategy for the Local Government interim market. I wouldn't have been able to achieve all of this without the amazing people I work with!

Our annual conference is a great forum to celebrate the previous year and hear about the plans for the coming year. Winning the Temp Sales Person of the Year Award in 2016 is definitely my career highlight to date.
Fraser, Manager, Executive Legal
What do you like most about working for B+C?


What I love most about B+C is the opportunities I have been given throughout my career. After a few years building up a successful business in Scotland I was given the opportunity to relocate to Luxembourg where I was given responsibility for setting up a new market area for the business. This was a great chance for me move to another country and expand my knowledge by learning new ways of working in a different business culture. When the time was right for me to move back to my native Scotland B+C were there again to support not only my professional but also my personal goals.
A B+C colleague is...
A people person who isn't afraid to ask questions. A collaborative leader with an entrepreneurial spirit. You'll be ambitious to grow and develop your business, whilst taking care of the people around you.
Benefits
We believe in rewarding success, that's why we celebrate our colleagues achievements throughout the year with quarterly incentives. Our annual conference is a social highlight and brings together our family of brands to recognise the performance of our colleagues. The winners enjoy an all-expenses paid trip to luxury destinations including Thailand, Miami and Singapore.
Our array of flexible benefits means you can tailor your selection to meet your personal preferences.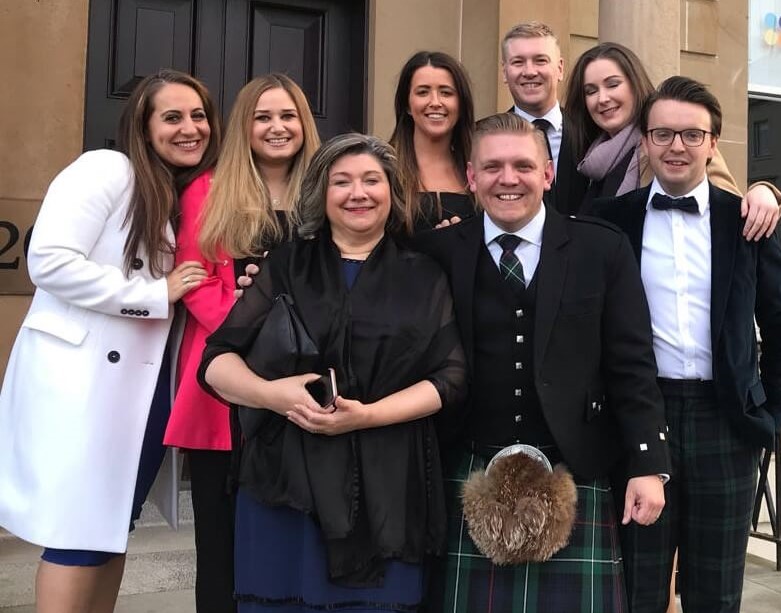 Development
We have a culture that we are all proud of. Our industry is all about great people and we believe strongly that our priority is to continue to invest in our people, helping them to be the best that they can possibly be. As part of the Adecco Group, working at B+C means benefiting from our leading range of learning and development opportunities.
Whether you are driven to manage teams or grow your individual success, with us your career path can take you in the direction you want to go. Your success will depend on your ambition and you will find in us a supportive team.
Giving back to the community
As the Corporate and Social Responsibility champions within the Adecco Group UK&I, we are passionate about giving back to the community. Our colleagues are given the opportunity to take part in our volunteering scheme, which enables them to take a day out of the office to support a charity close to their hearts. You can also get involved in collaborative charity events which are hosted across the country.