Michaela started working at Adecco in 2017 as a Business Manager in the Malmö office. Already one year later in 2018 she started working as a team leader for the Business Managers. And for the last few years she has been working as Head of Adecco Professionals in Malmö.
She has a bachelor's degree in Business Economics and Leadership from Copenhagen Business Academy and Malmö University.
What does a typical day in your work life look like?
My days are very varied. It is a combination of meetings with our partners, different collaborations with the team that I am responsible for and running different initiatives, which we do when we identify something that we want to improve so we can get ahead and develop our business. My days also include a lot of coaching. Both coaching the team but also on how we can help our customers even more.
I am also part of a leadership program which is provided by the Adecco Group called International Future Leaders. It is a leadership development programme for early-in-career high potential talents across the Adecco Group. It's me and 18 other colleagues around the world, I'm the only one from the Nordics who is involved. We are provided with individual coaching and I have a mentor at Adecco in Zurich, and we also run different projects, for example around social sustainability.
What makes your work interesting?
My main motivation is that I want to influence society in a positive direction. It is important we take our responsibility as an employer and ensure that our consultants have fair working conditions and that we promote important social issues. We help many people with their first job, to build their career during their working life, we help our clients to achieve their goals and I take that very seriously.
As a leader of my team I see myself as an enabler for others which is very much in line with what I believe my team should be for our clients too. And this is, among other things, what I find interesting about the role I have today. To me, my team is not simply filling orders, they are helping our clients achieve their goals in a broader perspective, both in terms of results but also with their business objectives and values.
Then I find it interesting that whatever happens in the market affects us in one way or another. We work with so many different industries and we want to support our customers regardless of the phase they are in. They should know that they can turn to us, regardless of the challenge. If they urgently need more resources, have a candidate shortage or redundancy, we want to be an HR partner that helps them.
Give one important fact about your career
Before joining Adecco, I worked for 8 years in the travel industry. When I realized that I wanted to change industries, I did what I recommend many candidates to do, I listed what I like in the industry I'm in, meaning what my must haves in a new industry are. Then I found the staffing industry. There are a lot of similarities between these two industries, you might not think of that automatically, but there are a lot of people who are very driven, driven by working with people. This has made me enjoy this industry very much and feel that I have just continued to develop when I came to Adecco. It's exciting to be able to bring my experience to our candidates, that what you've done from the start of your career and the experience you have, doesn't automatically need to be the path you continue on. You can apply your experience in another industry as well and it is super exciting to see what you could do in it and blossom in a totally new context.
Describe our company culture in three words
A lot of heart. A lot of team spirit, and customer focus.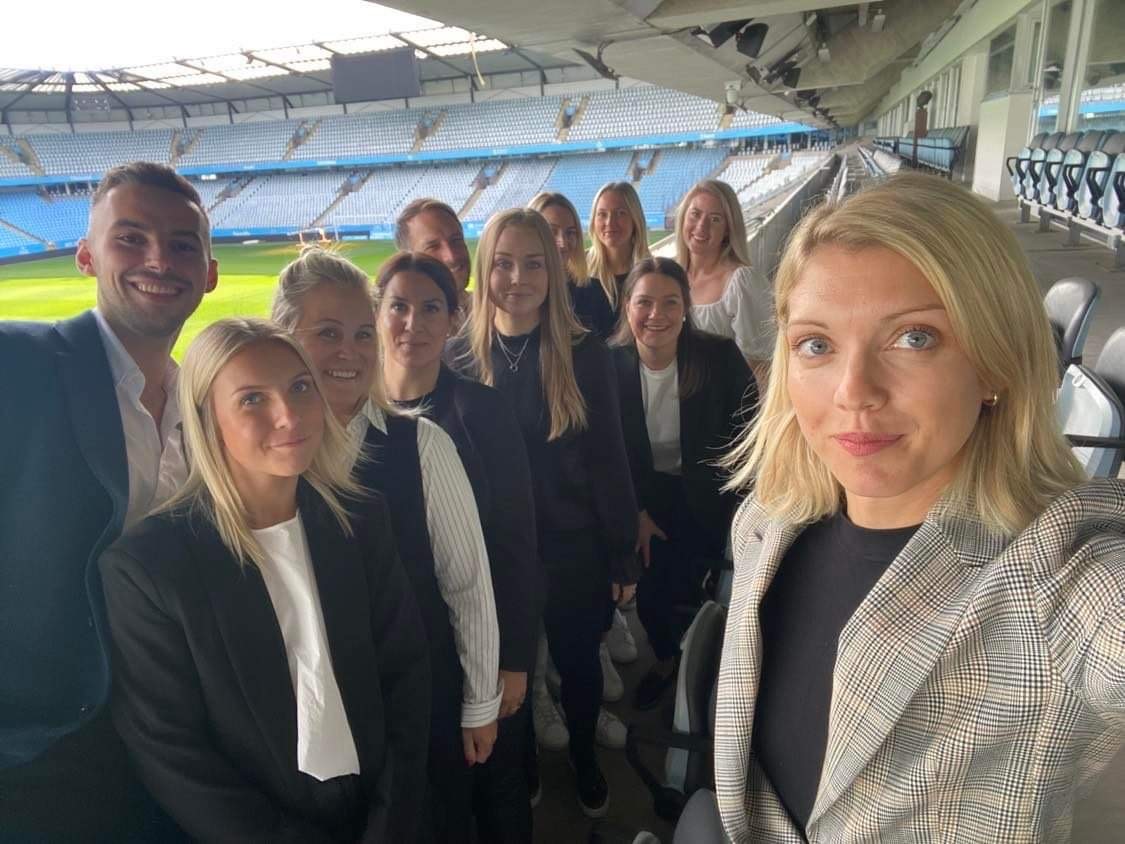 What one advice would you give your younger self when starting your career?
You are going to run a marathon not a sprint race. You need to be persistent and maintain quality over time and for you to be able to do that, you also need to replenish energy. It is so easy, especially early in your career, to work around the clock to reach your goals but you must have the energy over time. It's better to maintain a high level of consistency than to maintain the highest level of drive for a short time. We are going to run a marathon and have the energy to make it all the way.
Why should somebody come and work for TAG?
TAG is a large global company, but at the same time it has managed to maintain a local presence and the heart of the organization. Despite our global size, there are great opportunities to make an impact locally. There are great opportunities to be involved in different projects that drive your heart's issues. At the same time, you have this opportunity to be in a global context and to network globally. It is very much up to you and what you enjoy, but I find the opportunities very exciting. It is also a workplace where there is a real team spirit. The team comes first. We do it together and there is a great culture of commitment at Adecco that I really like. We share laughter daily, we share our successes, but we also share when something doesn't go well and see it as lessons learned. You get genuinely happy for each other, and everyone genuinely wants to help. I think that is what is so great about the Adecco Group.